Robustness, reliability, power and speed
SMARTEST is the partner of Rock Flow Dynamics, the Russian company that developed tNavigator ™, the most powerful tool for integrated static and dynamic modeling of reservoirs.
The ruggedness, reliability and unique computing power of t Navigator ™ are recognized around the world and trusted by the leaders of the oil industry.
Why t Navigator:
tNavigator is the only tank modelling software that is totally integrated by design, from G&G workflow to surface networks passing by the tank simulation model. The use of available computing resources is optimal, whether on a simple laptop or on the most modern of clouds. The performance is unmatched. tNavigator is infinitely extendable.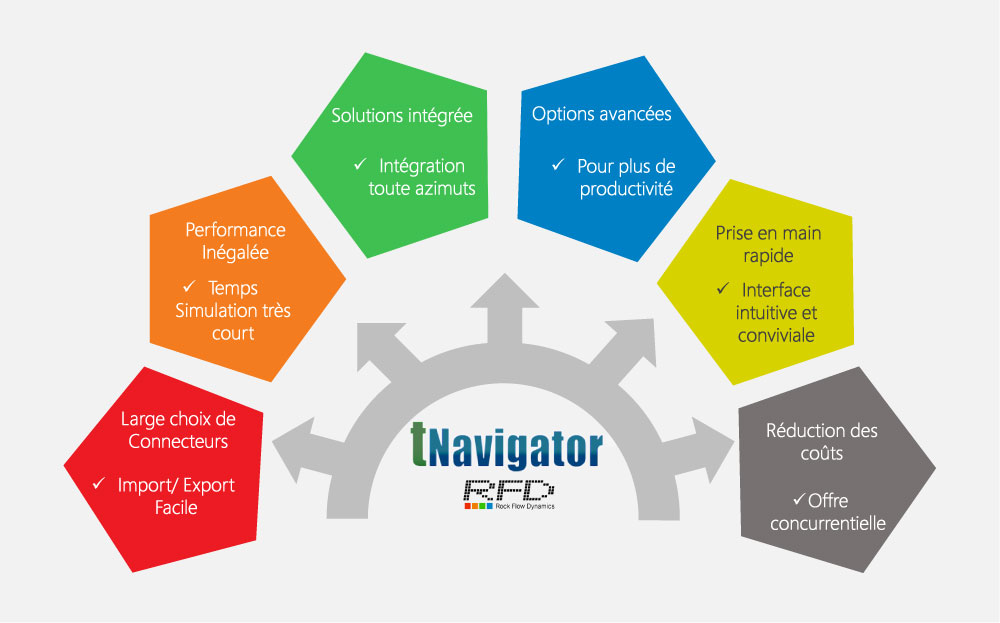 tNavigator ™ allows superior performance and so-far unmatched user efficiency for tank engineers in corporate or field tank simulation centers. Performance highly appreciated by oil companies.
Our team of multidisciplinary engineers at SMARTEST master the tNavigator ™ tool.
tNavigator integrates the following modules:
Geology Designer
Model Designer
PVT Designer
VFP Designer
Network Designer
Black Oil Simulator
Compositional Simulator
Thermal Compositional Simulator
Assisted History Matching and Uncertainty Analysis
Graphical User Interface